Project Brief.
"Happy Feet" is an ongoing photo essay that highlights the joyous communion of
Black, African and Afro-Caribbean communities. In this glimpse on my ongoing photo project, we look back at one of many rich cultural presentation of joy and celebration. 
Through exploring how we interact with our physical spaces - both constructed and natural - my photo work seeks to capture Black people celebrating where we feel most at home, most ourselves and most 'carefree' in the face of structural violence. The key ideas which I address in my project are the humanization and the reclamation of space. 
​​​​​​​​​​​​​​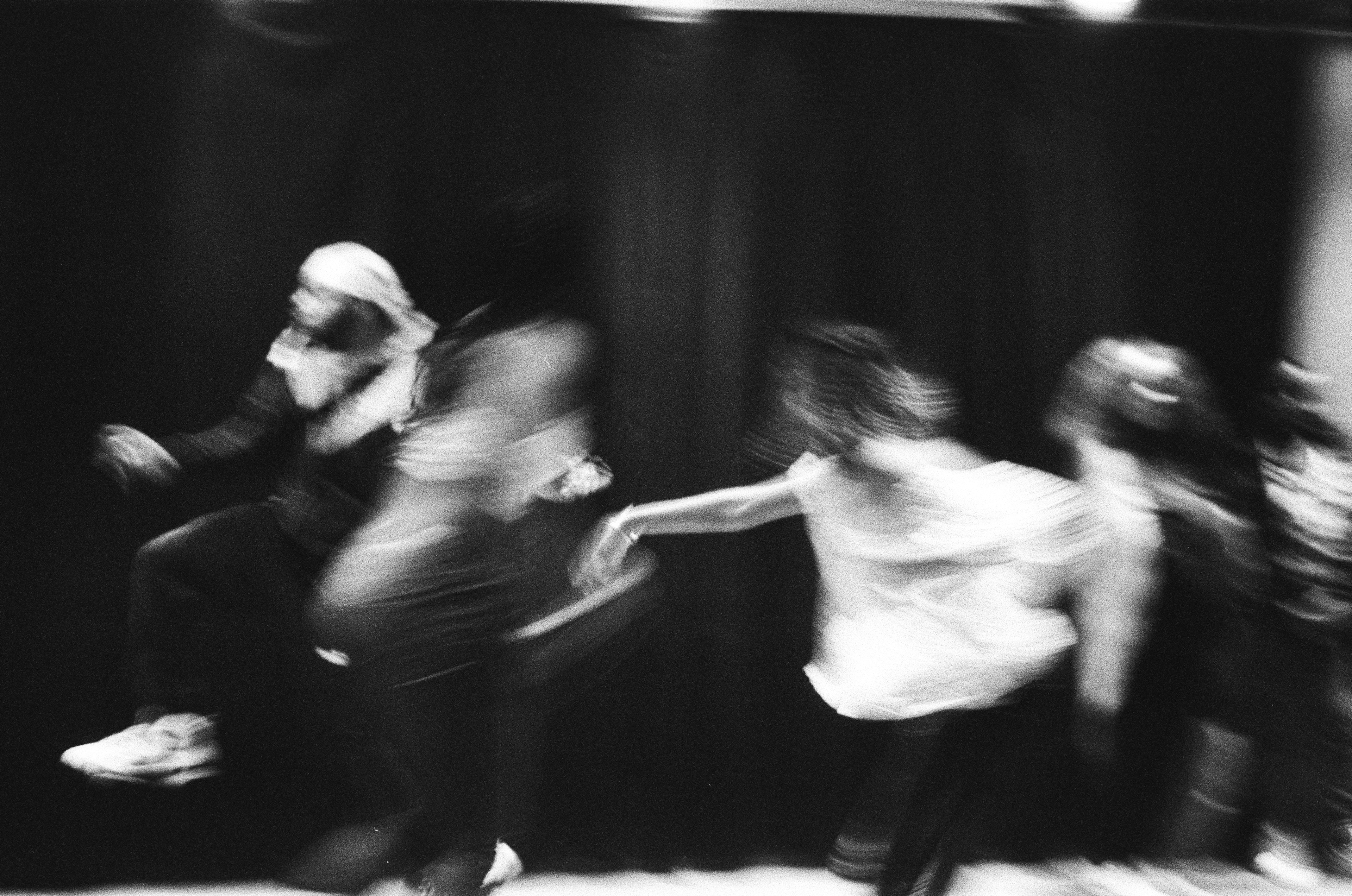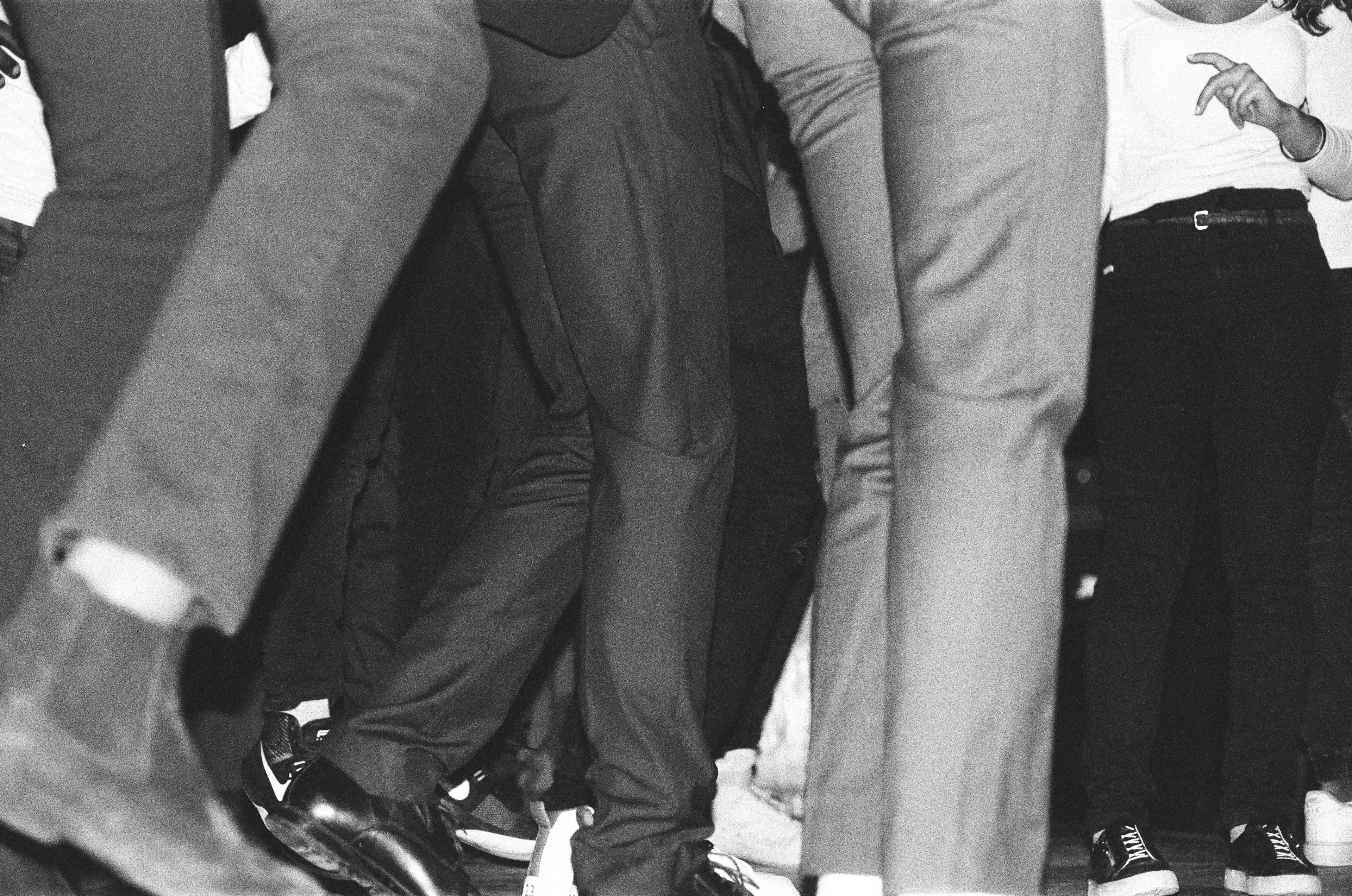 Ann Arnett Ferguson (2014) presents a paradox of "blackness" in her ethnography, Bad Boys, where she writes that Black people are frequently seen as either "dangerous" or as "endangered" (77) - they are either a constant threat to others or are continually under threat. The dichotomy between these two labels creates a vulnerability in being Black that exists not just in Black children, but young adults too who are trying to develop a sense of self-continuity. 
These conflicting labels create convoluted boundaries which cause Black people to have to censor themselves and ultimately takes away their right to fully experience the world for themselves (Ferguson 2014).
Throughout my work as the Marketing Director for the University of Waterloo's Black Association (UWBASE) from 2019-2020, it was easy to pull back the curtains and see the structural hurdles put in place by the university to make it more difficult for UWBASE to host events. 
Many tears went into planning events due to how frustrating bureaucracy can be. But throughout all this, the Black Association was adamant about creating spaces where Black people could gather, and be 'carefree' in the face of structural violence. The aspect of structural violence that is focused on here is deprivation of joy - emotional and psychological safety.
With more context, the association had faced aggressive campus police and security interactions in the past, and all times in which this has occurred where with relatively unsubstantiated claims as to why security would be involved. T
his institution deployed police to monitor UWBASE's events, and I observed the discrimination which we faced as a cultural club in acquiring space for harmless social gatherings. These instances of monitoring
 often created discomfort for the association's members.
The heavier campus policing around Black university students is not new occurrence, nor a UW exclusive one. An article by Desmond Cole titled "The Skin I'm In: I've been interrogated by police more than 50 times - all because I'm black" published in 2015 reveals Cole's experiences studying on campus at Queen's University as a Black man. Cole writes extensively about how in the face of all his accomplishments, accolades and extracurriculars, he was categorized as 'dangerous'. Cole was carded frequently, stopped by police, and profiled while walking home with his white friend from a party (Cole 2015). 
Policing caused significant disruptions in Cole's life, from the interpersonal moments he had with his friends, to greater scale engraining of self-doubt' where he was left "[wondering] if [he had] actually done something to provoke them." (Cole 2015)
​​​​​​​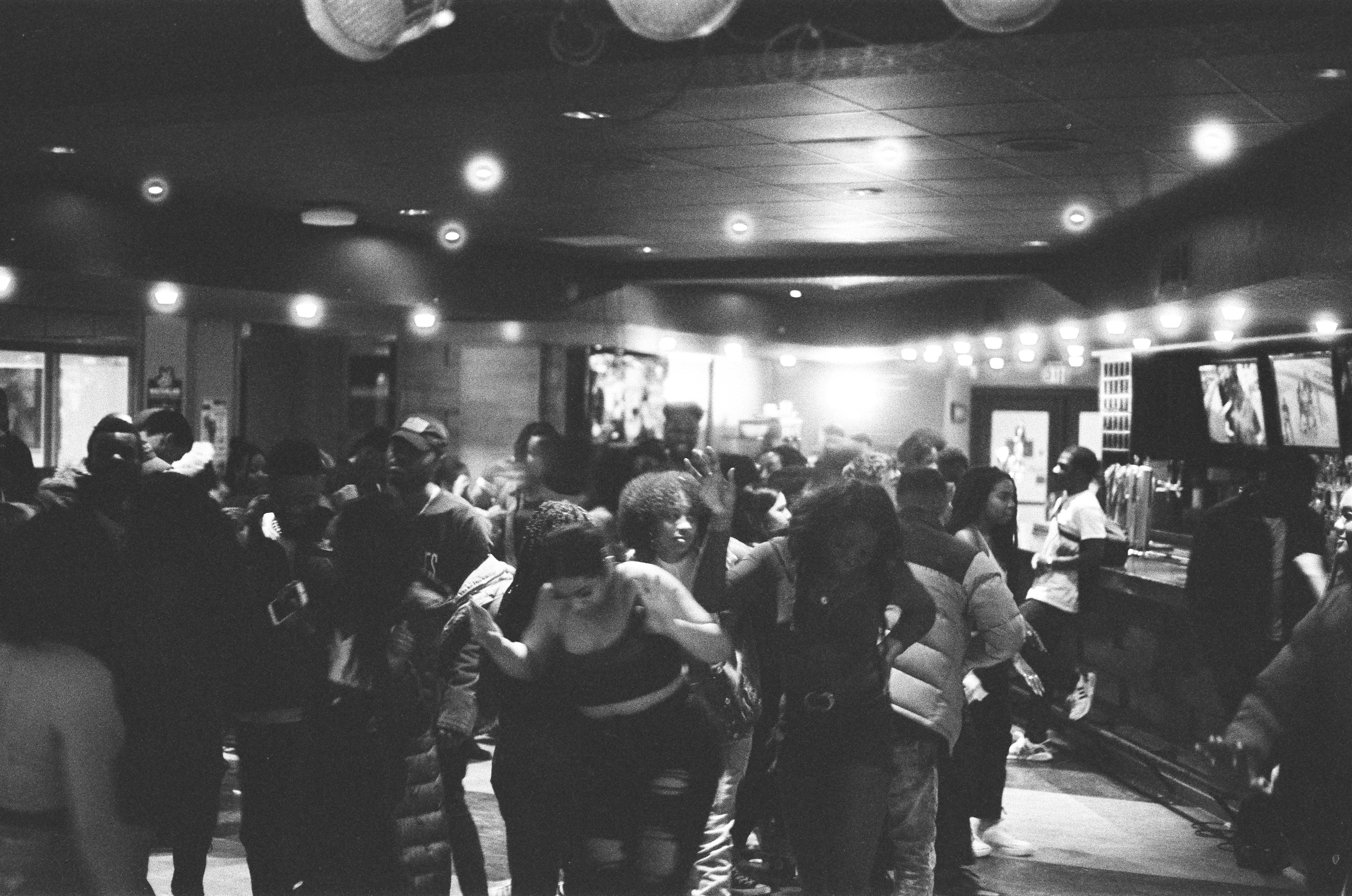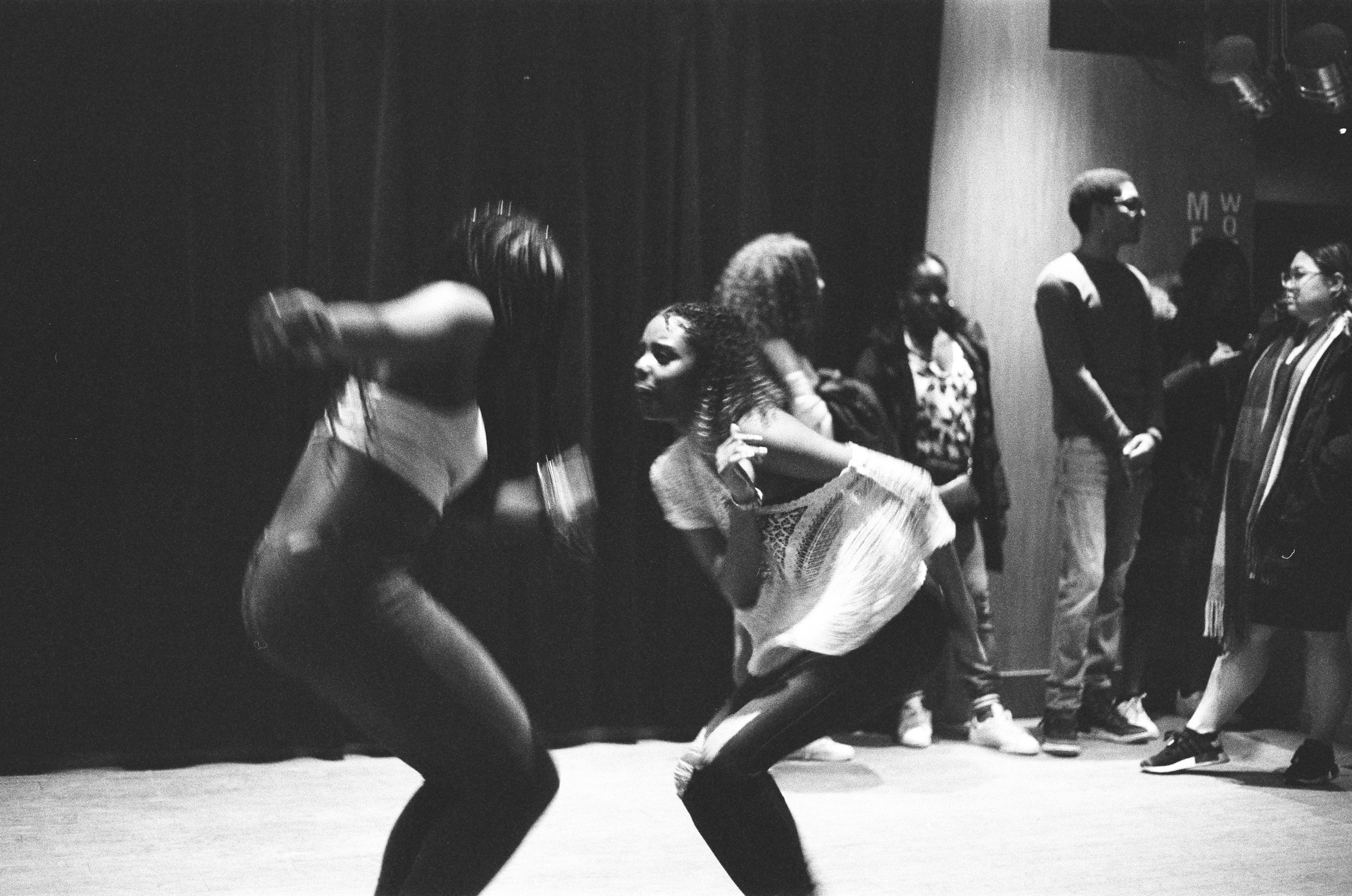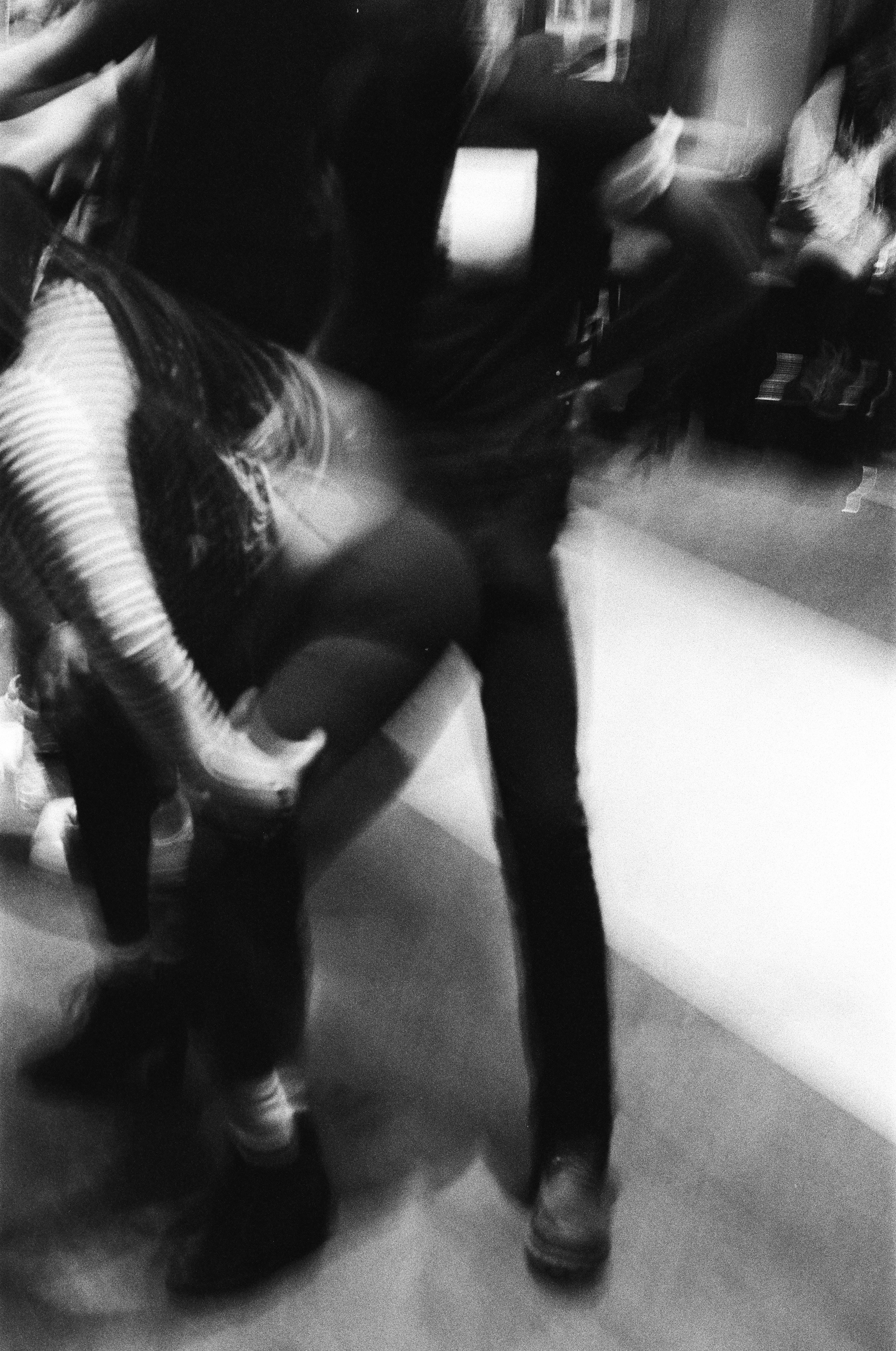 What I aim to show with this series is how joy is an act of political resistance.
Through visually representing joy through dance, this series aims to explore how positive feelings are ones which are important for Black people to reclaim in the process of taking back the complexities which are and were bitterly taken from them.
Selecting a slower shutter speed within many of the images where people are dancing, was a stylistic choice to create a blur that signifies motion. 
Where joy is visually represented through dance, the motion blur creates a sense of activity. Where joy is interpreted as process of political resistance, the photos signify activism through social gathering. Janey Stephenson (2017) writes that collective joy is the one of the greatest equalizers of "social and political struggle." Stephenson describes it as "unexpected, spontaneous and pleasantly disruptive", and in many ways UWBASE's social and formal art events embody  this definition of collective joy as resistance. Association members may be aware that a DJ is playing a set at the after party, or that a band they know is performing - but the setlist is a surprise, the performance piece is a surprise. Furthermore, the university may be aware that the association is throwing an event, but if vague enough details are given, then the institution is in for a surprise.
Police and other related authority recognize how powerful it is to micro-monitor citizen's day-to-day actions and interactions. Citizens - in this case students - recognize how 'micro-secrets' are way to ensure their own safety.
This dipping and dodging through micro-secrets is bitter-sweet. Some may see it as using an institution's tools against itself (Lorde 1979), while others may see this as outsmarting the institution - bypassing it through its loopholes to make the actions appear somewhat 'unexpected' and 'spontaneous'. 
Both critiques are valid. While one, one-night long event may not dismantle a web of neo-colonialist academic structures; it offers a temporary reprieve for Black people who's emotional and psychological safety is not preserved adequately by academia.
None of us knew then that this would be the last in-person event which we'd hold before the pandemic, but there was something so special about holding our event on February 29 2020 - the last day of Black History Month on a Leap Year.
The DJ was admittedly not the best, and we had dealt with some minor and major complications earlier that day. But in all of that the afterparty was the event everyone looked forward to after the formal performances took place. 
I saw that for both seasoned and green attendees one thing was perfectly clear: everyone could let loose and have fun.
Notes on Homecoming: UWBASE Showcase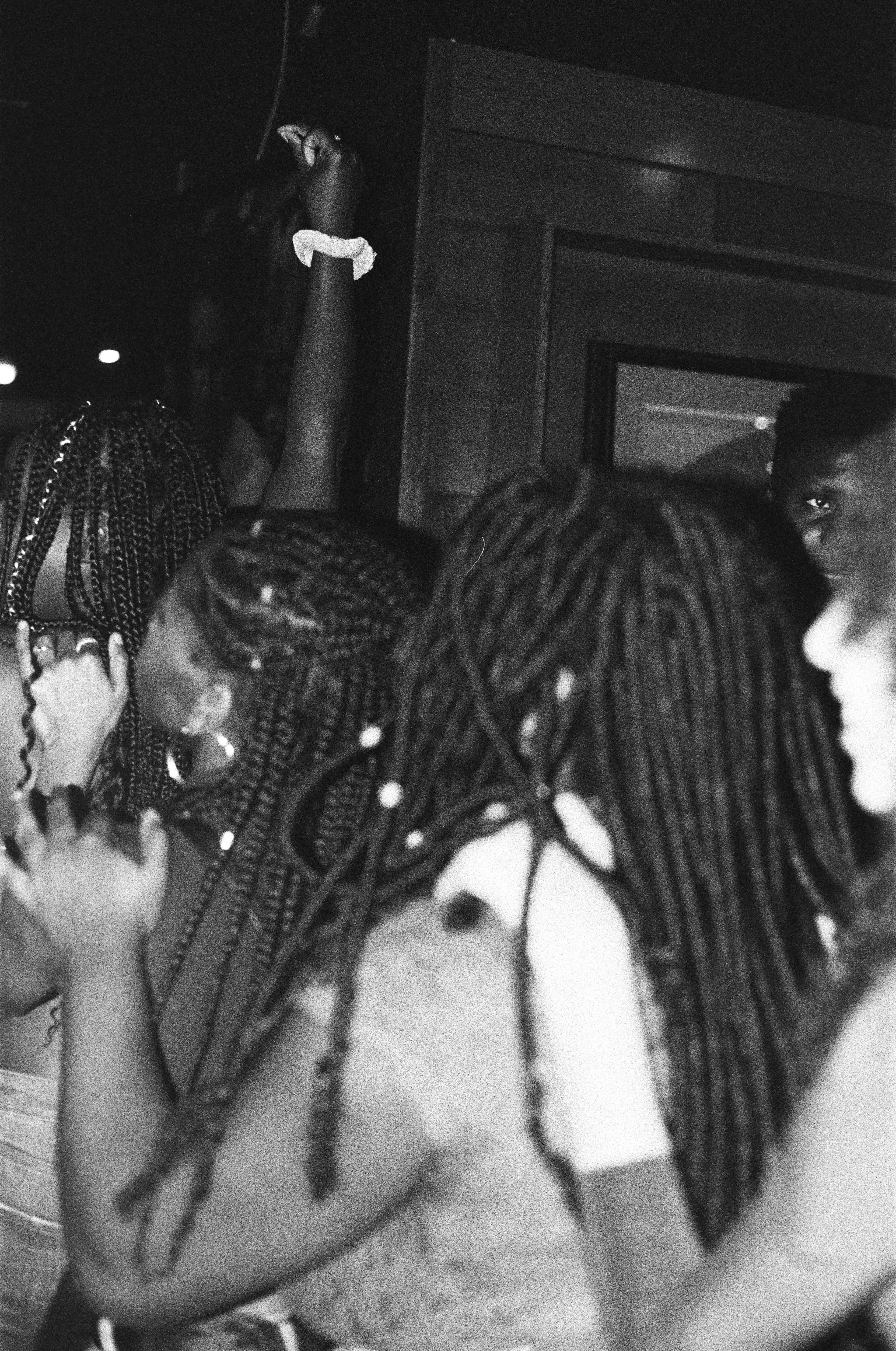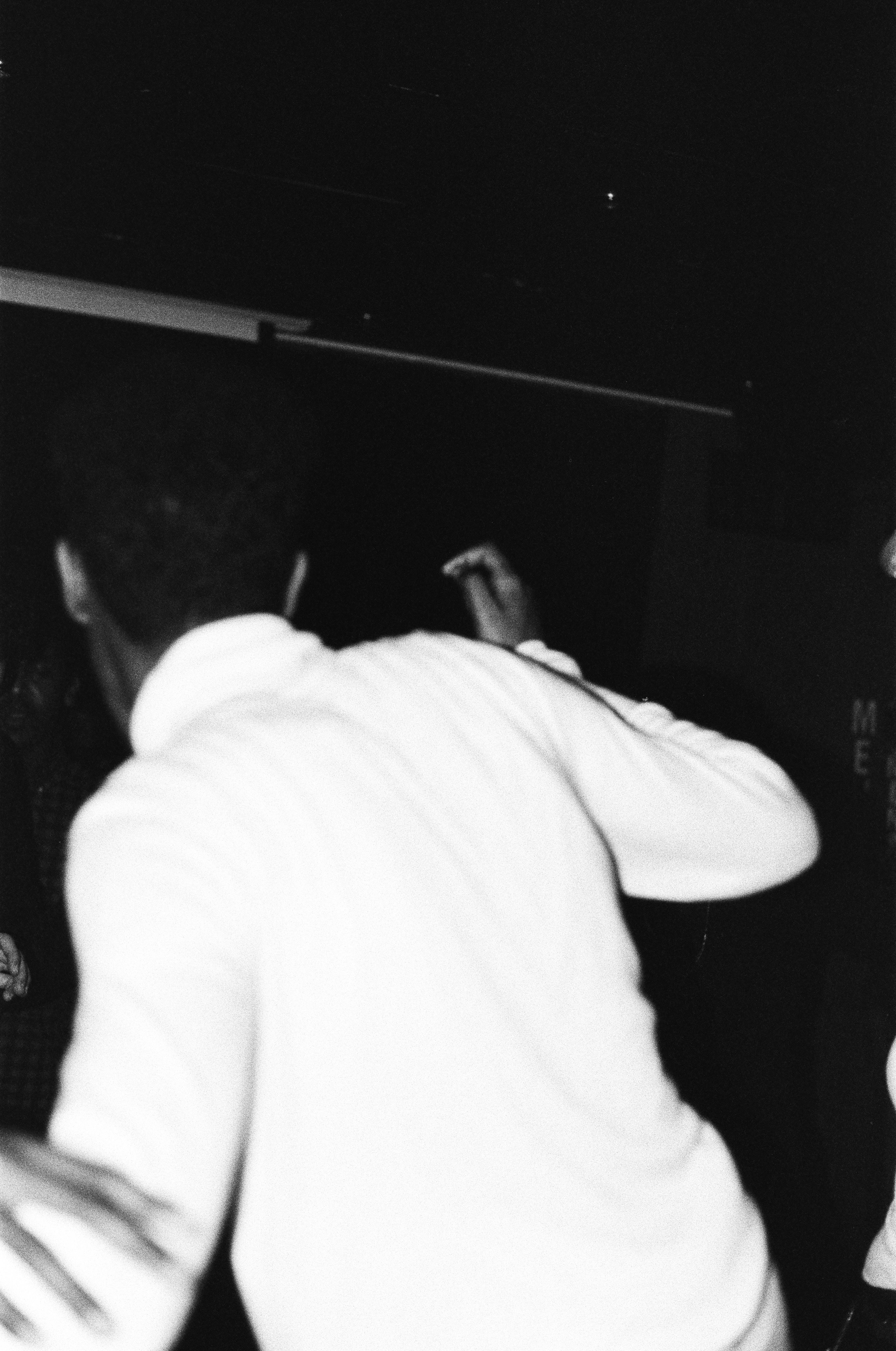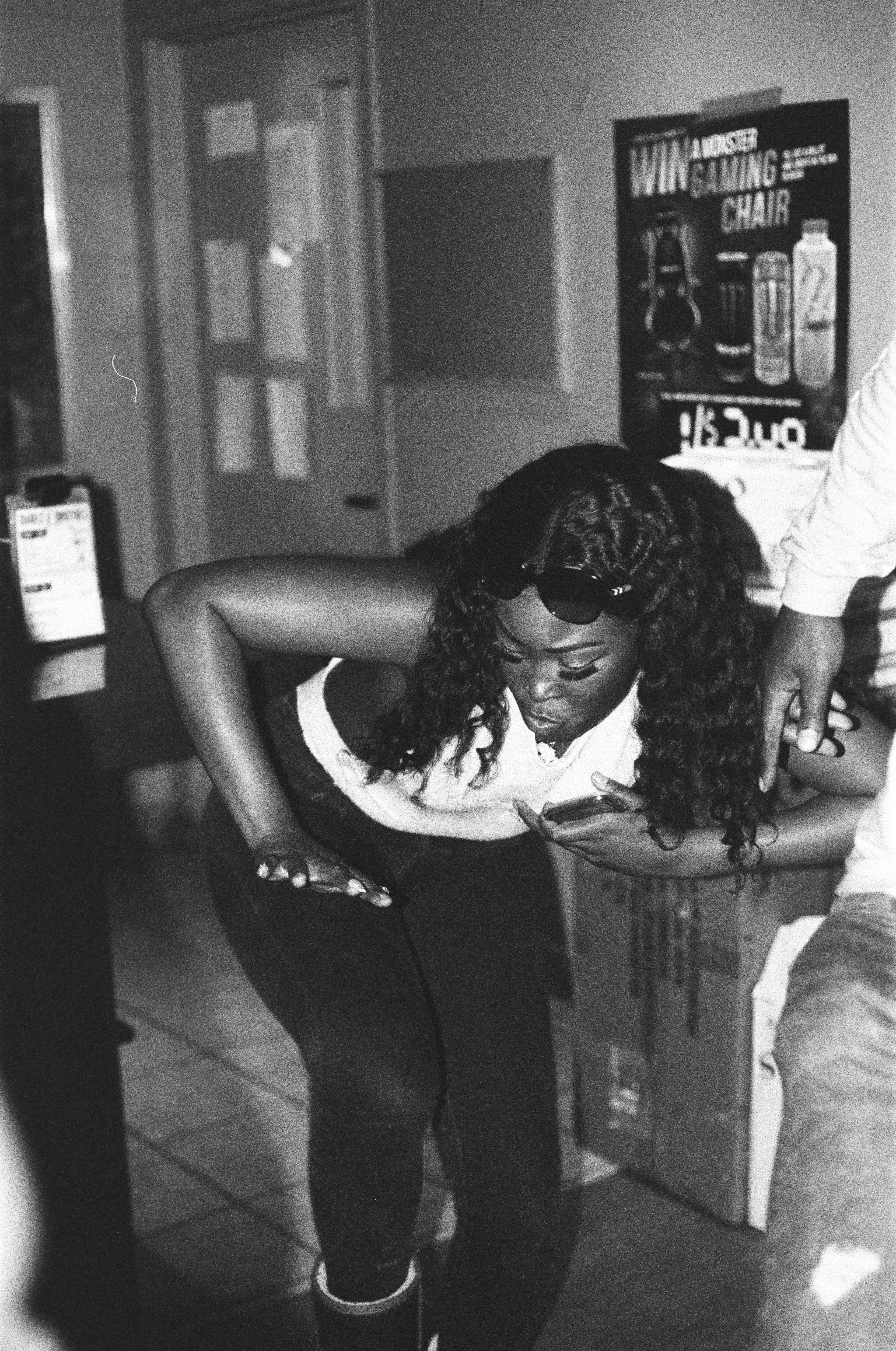 We have rhythm in our roots which somehow turns sadness into swing and soul by the second.
Music seeps in through our skin, like oxygen, making it easier to breath in humid dance halls.
Somewhere between soca, afro beats and folk music we catch our breath in unison and pray for each other, to each other; we're thankful for another day safely traversed."
Notes on Homecoming: UWBASE Showcase
In the "Writer's Responsibility" Margaret Atwood speaks extensively about the importance of using artistic mediums to bring attention to injustices, instead of using art as a means of escapism (Politics and Morality 315). I add onto Atwood's conversation by saying that the photographer has a responsibility to bring people together in the same way that activism does - to bring attention to the injustices around them, whether international or local in scale.